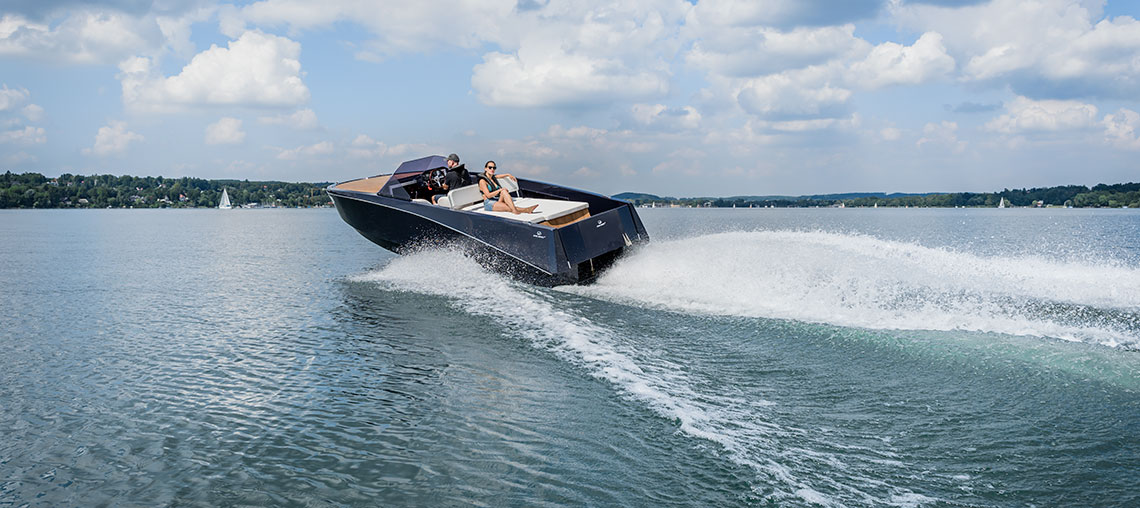 It is not just power and performance that make Deep Blue the first of its kind. It is unparalleled performance combined with full system integration and groundbreaking safety levels that set Deep Blue apart from all other electric propulsion systems on the market.
All the components of the system are perfectly engineered to match each other and are completely waterproof. State-of-the art monitoring technology with pilot lines and insulation monitors safeguard the high-voltage system against the risk of short circuits. The same high-performance lithium batteries used to power cars also power Deep Blue – after we developed them further for use in boats. These and many more safety and performance features make Deep Blue a unique high-voltage propulsion system for electric boats.
And if that's not enough – we provide a 9-year warranty on the Deep Blue's battery capacity, that's right, 9 years. Electric boat propulsion is not only powerful and safe, it is also a genuine commercial alternative for heavy users in particular. Whether the 40 HP or 80 HP version – switch to full electric power!
Deep Blue i 1800 rpm – Benefits:
Deep Blue: the first high-power propulsion system in serial production. A fully integrated system in which all components are designed to match each other seamlessly and to work together perfectly on the water. An overall concept that is unique in terms of safety, performance and range.

The Deep Blue i 1800 rpm is the "planer" at your side.

Available as 40 HP or 80 HP equivalent depending on requirements.

9-year warranty on battery bank:
a reliable battery lifespan is key for electric boating economics. That is why the Deep Blue battery comes with a long-term battery capacity warranty: 9 years after commissioning, the batteries will still have 80 % of their original capacity, even if you use them every day.* Battery ageing is transparent and can be tracked by the user in the on-board computer at any time.


* Adherence to warranty conditions required. See Deep Blue battery capacity warranty at www.torqeedo.com for more details.

Low-maintenance system: switching makes sense from as little as EUR 4,600 in annual fuel costs – contact us for more information.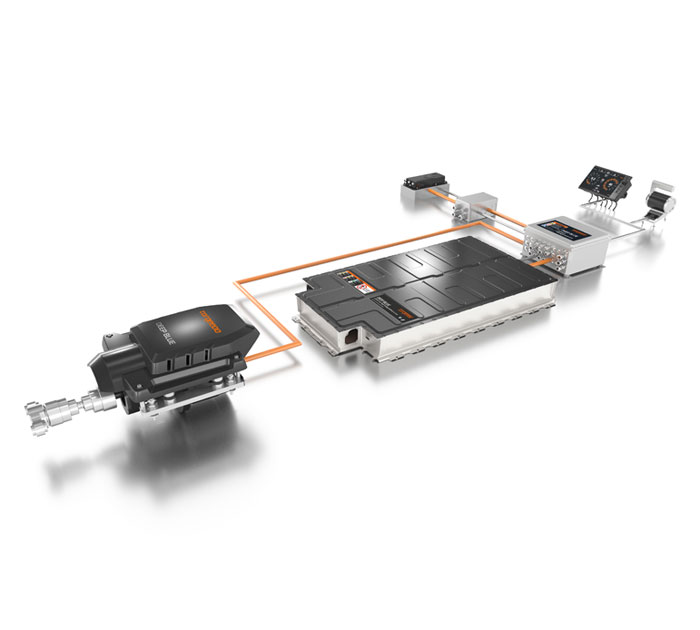 Deep Blue information system on high resolution marine display: Touchscreen, waterproof, good sunlight readability. Clean, clearly arranged display of system information.
BMW i battery: Latest battery generation from BMW i3 series. Very high energy density, durable, robust, highest level of quality and safety.


Specifications:

* Deep Blue system: Deep Blue 25i 1800 / 1400 rpm 40 HP
* Input power (continuous) in kW: 27.6
* Propulsive power in kW: > 16.2
* Comparable petrol outboard (shaft power): 40 HP
* Maximum overall efficiency in %: > 54
* Motor weight without battery, including electronics in kg: 80
* Shaft length / shaft diameter options: 30, 35, 40mm | 11/8,11/4''
* Maximum propeller speed in rpm: 1'800 / 1'400
* Integrated on-board computer with touchscreen display: yes
* Liquid Cooling: Sea Water, 7 l/min, max. 32°C